One year ago, Stratasys acquired Origin to expand its leadership in the 3D printing industry with a photopolymer platform targeted at the fast-growing mass production parts segment. With this high expectation, my team and I took the opportunity to use our added resources to improve the existing Origin One platform before launching our offering globally under Stratasys.
Prior to the acquisition by Stratasys, we have gained a tremendous amount of insight and feedback from early adopters using Origin printers for end-use parts at scale. Working closely with sophisticated customers like TE Connectivity, InterPro Additive Manufacturing, ECCO Shoes and several chemical giants including BASF, Henkel and Covestro has given us many ideas and features to develop that would make the Origin One even better.
With that, here are some of the product improvements we delivered in 2021.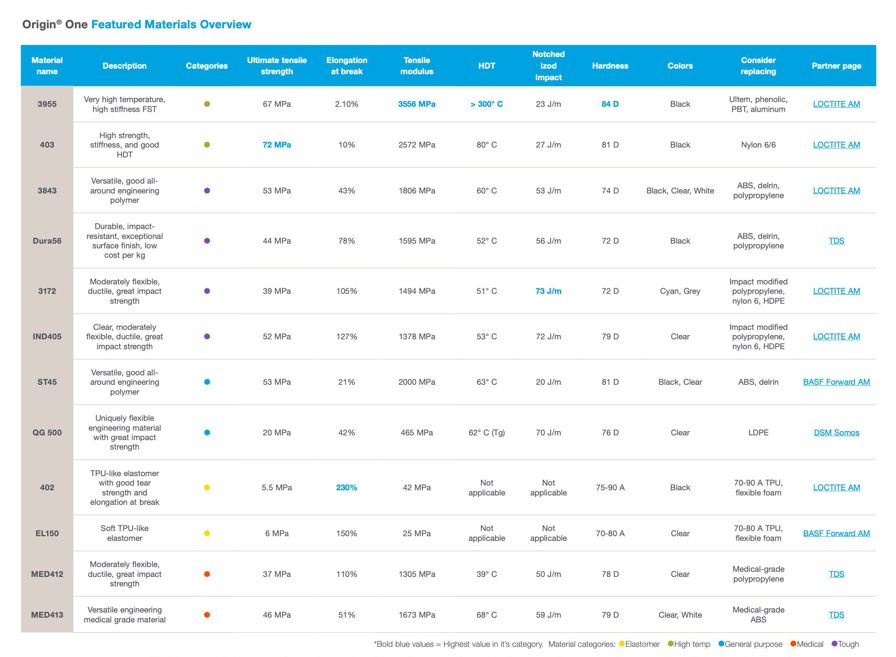 Streamlined part quality and performance.
We completely optimized 12 best-in-class materials from our partners in the high-heat, tough, elastomeric, general-purpose, and medical categories through a newly developed and robust material validation program. Implemented within several significant firmware updates released throughout the year, now customers can achieve better first print success, higher accuracy, better consistency and 15% on average increase in print speed for most materials without sacrificing surface quality, feature resolution, or final mechanical properties.
New customers can print even larger parts with an increase in build envelope height of 20mm to 370mm in total. Operators can start the next print even faster with a bigger, spacious, better-lit print chamber and re-engineered resin tray for faster material changeover and cleaning.
For customers that need even more choice of materials and configurability, we launched an Open Material License (OML) for material developers, researchers, and advanced users to print any compatible resin available to them using a full selection of configurable parameters and tools.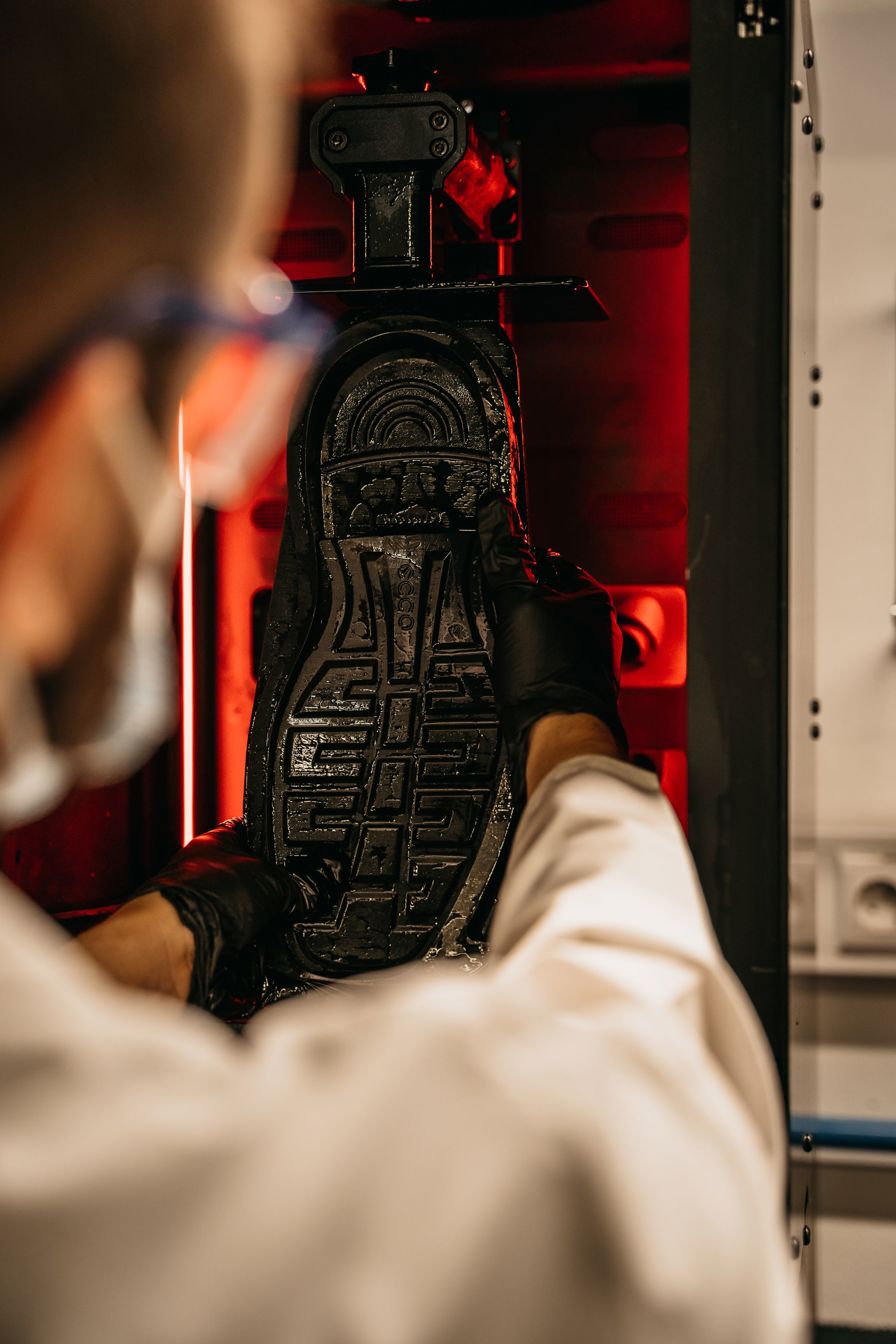 Now easier to learn and operate, backed by a global team of experts.
A key to adopting a new manufacturing technology anywhere is how quickly a user can become proficient and productive. This would be the first experience with resin-based 3D printing technology for many new customers, and it was critical we provided a product they could master quickly. It starts with training, resources, and efficient workflows.
Usability: Setting up a new print is now even simpler with automated pre-print software checks, touchscreen video walkthroughs and easy-to-clean interfaces for when those spills occur.
Pre-print software: Seamless integration with advanced software, Autodesk Netfabb, is now included with every Stratasys Origin One and ensures customers have all the software tools they need to best prepare prints from day one with direct access to our printers.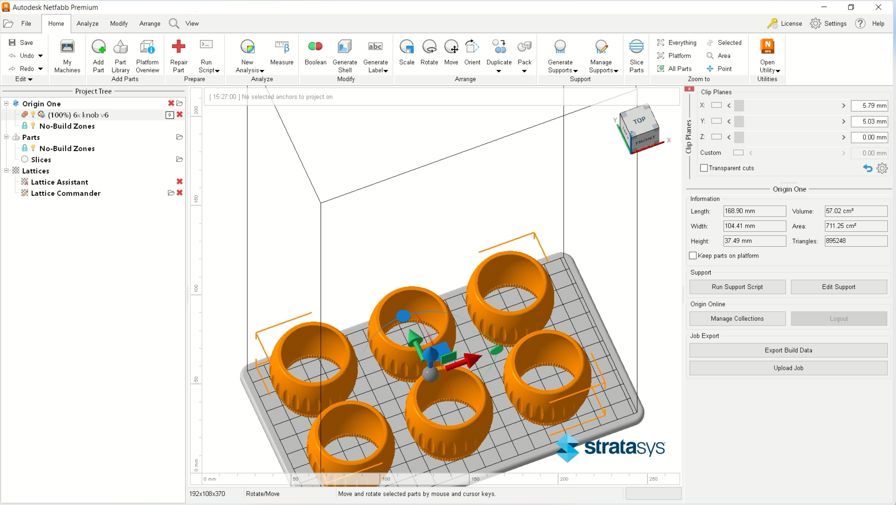 Ordering Experience: In addition to improved workflow for the operators of our products, we also improved the purchasing process for our customers. Customers can easily buy validated materials and Origin accessories from the Stratasys customer hub and deliver them to almost any country in the world. In addition, we offer to our customers 3rd party post processing equipment for a one-stop-shop experience.
Lastly, the team developed over 100 assets, including design guides and standard operating procedures (SOPs) for every validated material, operator training manuals, pre-print software training and much more. We trained a global employee base and network of application engineers on how to get the most out of the Origin One for customers around the world.
Extended lifetime and reliability.
We also changed our business model from lease to purchase this year; this required us to take obsolescence even more seriously than before. The benefit of software-powered print technology is that we can continue to make significant product improvements after the printers leave our facility and for years to come. Hardware components are not easily upgraded.
We conducted a thorough lifetime analysis of our key components and implemented several updates to extend the lifetime up to 3x to what they were previously along with making some of these components field replaceable. For those rare times when downtime does occur, critical components can now easily be replaced on-site by Stratasys' global network of field technicians to make sure you are printing again as fast as possible.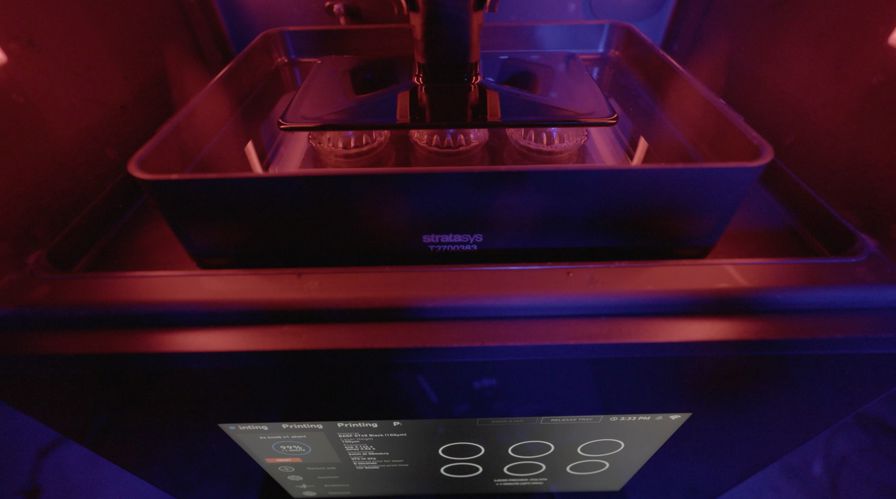 What to expect in 2022.
Our team will continue to add value for new and existing customers of Origin.
Software: Expect continuous improvement to our P3 technology via regular over-the-air updates. Everything from user experience, reliability, print performance, and workflow will continue to significantly improve.
Materials: Our material story is only just beginning. Together with our growing partners ecosystem, expect new materials coming to market that unlock new high-performance applications across various verticals, including but not limited to Aerospace, Automotive, Healthcare, and Industrial Machinery.
Facility Compliance: Many customers and regions have specific hardware, software, and material requirements to operate a production environment. We will continue to address these areas through new features and accessories so that any customer can adopt the Origin platform.
In addition, we are working on new transformative products to be added to our Origin platform, it is going to be an exciting year.
And finally, hiring. We are growing the Origin P3 team in San Francisco and remotely in every area, from product to engineering (software + hardware) and marketing.
If you would like to join us in our mission to transform the industry and grow the adoption of additive end-use parts at scale, please check out our open positions here.